A diversely owned and operated business whose speciality is the manufacture of frozen treats for all ages. We supply the wholesale and school markets in South Africa who simply love our creative products.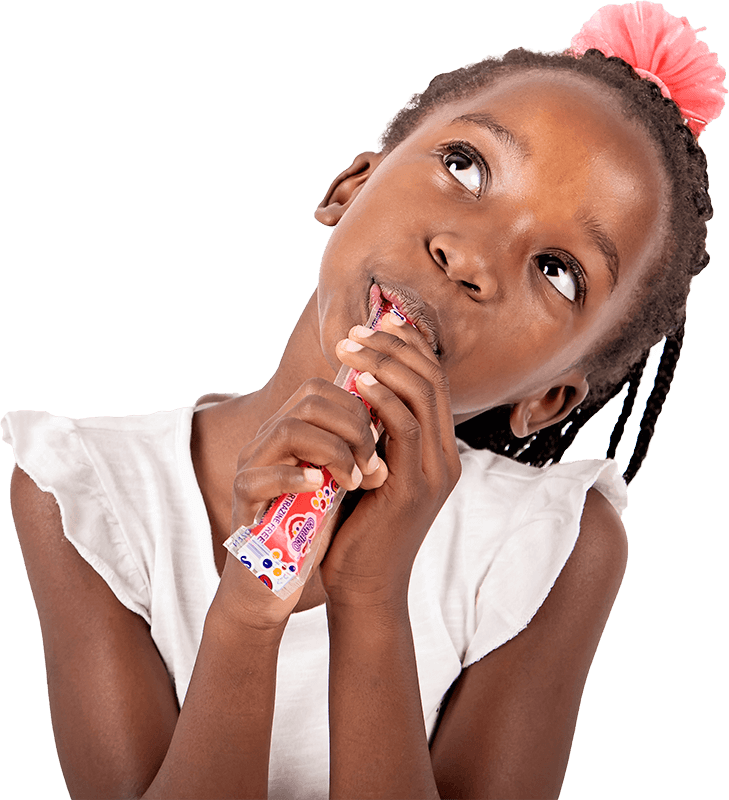 Manufacturers of quality frozen treats.
Founded in 1995 we are proud of our reputation as a reliable supplier and manufacturer of delicious, affordable frozen treats that are mainly sold to the wholesale and school markets in South Africa.
Our products are irresistible and we believe that it is our innovative processes, unique ideas, variety of fun filled flavours and exquisite textures that makes our products a perfect treat that is too tempting to ignore!
Our products packaging is bright, eye-catching, funky, colourful and primarily designed to appeal to children (although it has been known to be sold and consumed by adults as well!) Our range of products are distinctive as they positively burst with intense flavours and are simply delicious leaving your taste buds begging for more.
In our quest to supply superior products that you can truly rely on, only the finest ingredients and raw materials are selected for our products. We search high and low to source artificial colours that are strictly tartrazine free and we do not substitute cane sugar with cheaper artificial sweeteners. By following this selective process you and your family can trust our quality range of products and treats.
Our leadership adds a significant contribution to the success of Candico and it's brands.
Candico is Founded.
The company was founded in 1995 as a supplier and manufacturer of delicious, affordable frozen treats.
New Ownership.
In late 2017, Candico was purchased by Uvin Bhikum and Márne Dirks, who saw great potential and opportunities to grow the business and expand it's presence in the market.
Say hello to Sour CrazyPops!
Sour CrazyPops are developed and launched In late 2019, to expand the product line.
Factory relocation and Expansion
We relocated our factory to a bigger premises, and expanded our manufacturing capabilities to cater for the growing demand for our products.